10 Best Graphic Novels - List by Guardian
10 Best Graphic Novels - List by Guardian
30-10-2011, 06:35 PM
Post: #1
avi
Administrator


Posts: 1,975
Likes Given: 331
Likes Received: 380 in 311 posts
Joined: Mar 2011
Reputation:

10 Best Graphic Novels - List by Guardian
1. It's a Good Life, If You Don't Weaken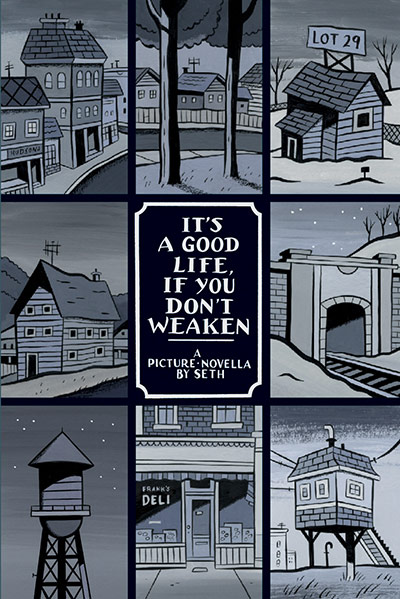 Seth - the pen name of the Canadian comic artist Gregory Gallant - is perhaps best known as the designer of the complete Charles M Schultz's Peanuts (25 volumes so far). But he is a star in his own right, too. It's A Good Life… was originally serialised in his comic Palookaville, and details its author's obsessional quest to discover more about Kalo, an elusive New Yorker cartoonist from the 1940s (whether this is fact or fiction, I'm not telling). Wry, funny and shot through with nostalgia, Seth's sepia tones have an autumnal, elegiac quality all their own
2. Shortcomings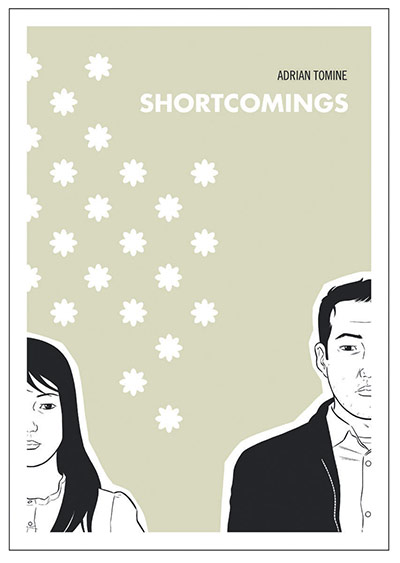 Adrian Tomine (2007)
This is the tale of Ben Tanaka and Miko Hayashi and what happens to their relationship when Miko moves temporarily to New York. Miko is a somewhat earnest political activist who is deeply involved in American-Asian cultural issues. Ben is a 30-year-old theatre manager who resents being boxed in culturally, and who has a wandering eye, especially when it comes to Caucasian women. Left behind in Berkeley, and egged on by his randy friend, Alice, Ben basically goes a little nuts. A fantastic book about race, sex and modern life, it's as dry as a good martini
3. Ethel & Ernest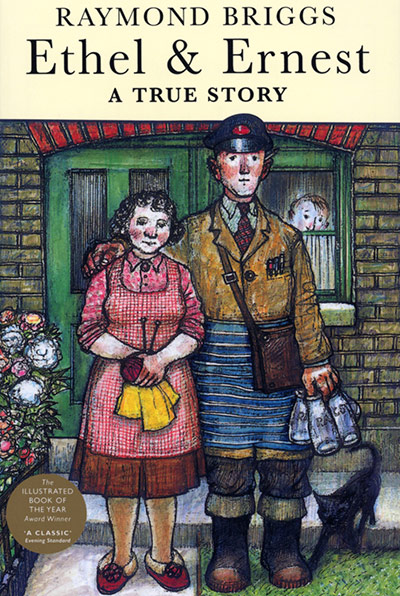 Raymond Briggs (1998)
This is Briggs's masterpiece: the story of his parents – a milkman and a parlour maid – from their courtship in the 1920s to their deaths in the 70s. A book about decency, stoicism and ordinariness, which just happens to take in a great sweep of social history along the way (the Depression, the war, the rise of the welfare state), it should be read by schoolchildren everywhere. I defy anyone to get through the death scenes – particularly Ethel's, her body stiff on a hospital trolley, a bottle of Vim placed disrespectfully right by her face – without crying
4. Persepolis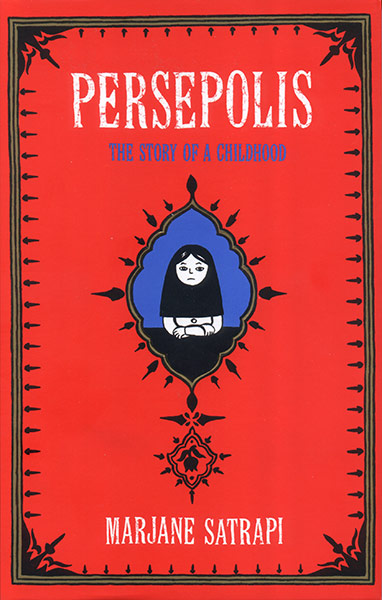 Marjane Satrapi (2003)
In which Satrapi, a Paris-based Iranian exile, tells the story of her life in Tehran from the age of six until, at 14, she is sent away to Europe by her parents. Satrapi's Marxist parents had longed for the overthrow of the corrupt Shah, but the revolution, when it comes, brings with it only repression, misery and, eventually, an unwanted war with Iraq. Satrapi combines the personal and the political to exquisite effect, but there are bracing flights of fancy too; as one critic put it, Persepolis is "part history book and part Scheherazade". Brave and knowing
5. Fun Home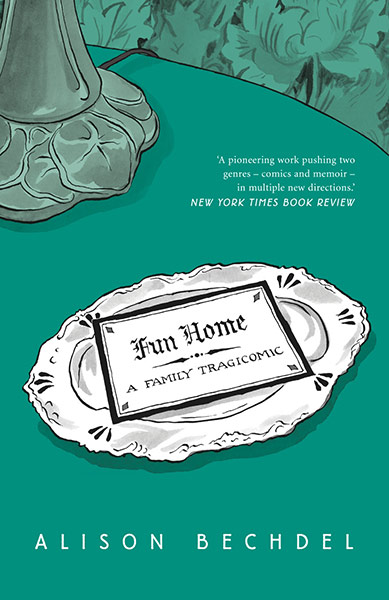 Alison Bechdel (2006)
This memoir by the author of the excellently named strip Dykes to Watch Out For spent two weeks on the New York Times bestseller list. Minutely observed and keenly nuanced, it's that rare thing: a comic book in which words count as much as pictures. Bechdel grew up in Beech Creek, Pennsylvania (population 800), in a vast Victorian house with her pernickety and closeted funeral director father. Setting her absent girliness against her father's renegade butchness to brilliant effect, the book is often sad. But there are good jokes too
6. From Hell
Alan Moore and Eddie Campbell (2000)
You will know the movie, starring Johnny Depp, but the book is better - and much more terrifying. A combination of detailed research and educated speculation (the authors include some 40 pages of notes and references), it explores the theory that the Jack the Ripper murders were part of a conspiracy to conceal the birth of an illegitimate royal baby fathered by the Duke of Clarence. An ambitious commentary on Victorian England, From Hell is also notable for its chilling character study of Sir William Gull, the Queen's physician. Dark and compelling. Moore is a genius
7. Black Hole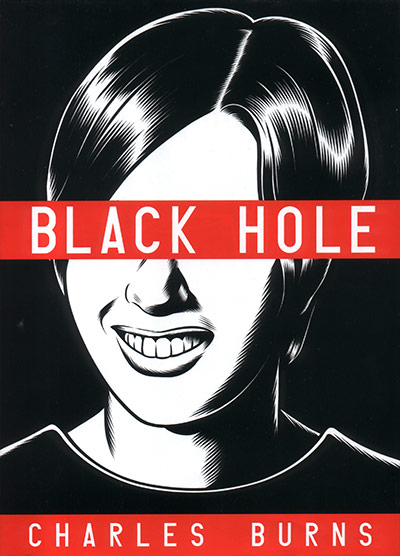 Charles Burns (2005)
Suburban Seattle, the mid-1970s. A horrifying plague, transmitted by sexual contact, has descended on the city's teenagers. It turns sufferers into social outcasts: one girl grows a tail, another must shed her skin like a lizard. A boy grows a second mouth. Many regard Black Hole as one of the greatest graphic novels, and it's not hard to see why. Burns's black-and-white strips are so cool, and his story - sex, drugs and teenage mutants - grips like a vice. If you remember your teenage acne with a shiver, and still think Brian de Palma's Carrie the best fun ever, this is for you
8. Blankets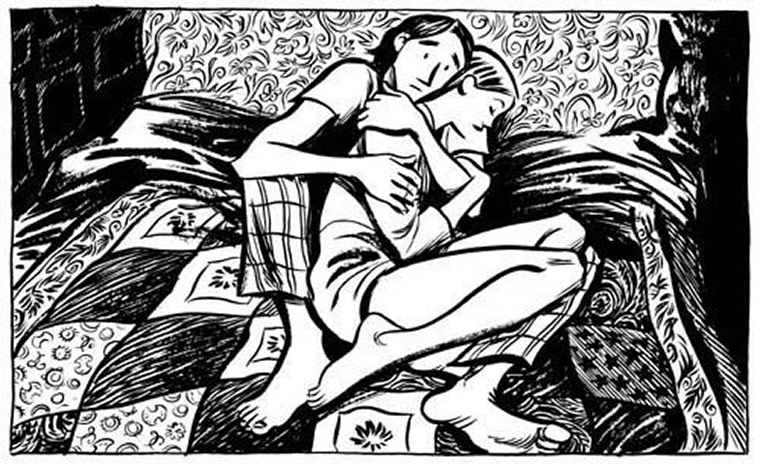 Craig Thompson (2003)
Blankets is extremely long – a mammoth 592 pages – but it's a thing of huge power and grace. Thompson grew up in chilly, flat Wisconsin, in an evangelical Christian family, and his book is variously about faith (keeping it, losing it), sibling rivalry, being a misfit, and the isolation of the countryside. Most of all, though, it's about what it feels like to fall in love for the very first time (at a Bible camp our hero meets Raina, beautiful and interesting but burdened with siblings she must care for following the divorce of her parents). Quaint, meditative and sometimes dreamy, Blankets will take you straight back to your first kiss
9. Alice in Sunderland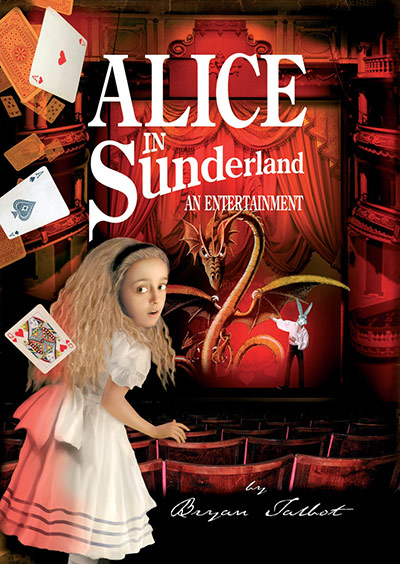 Bryan Talbot (2007)
This book explores the connection between Lewis Carroll and Sunderland (yes, really: Carroll's family came from the city, and his sister lived there long after he had disappeared to Oxford); the way local myths are made (the Lambton worm, the monkey that was hanged at Hartlepool); and seeks to find out what, exactly, happened to Sid James on stage at the Sunderland Empire. Hmm. This is a book so filled with facts - the musical hall, the industrial revolution, the life of St Bede - it would make your head ache if it wasn't so utterly beautiful. Just wonderful
10. The Castafiore Emerald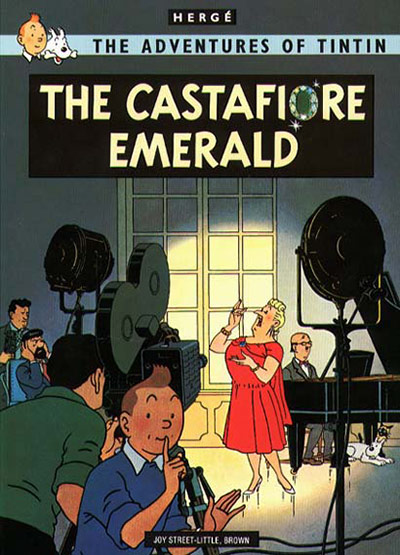 Hergé (1963)
This is Tintin's 21st adventure, and one of only two in which he doesn't travel abroad (Hergé, his creator, was by now tiring of his boy reporter and wished to experiment with a narrative low on villains and guns but high on misunderstandings and red herrings). Not a great deal happens: a soprano's jewels are stolen and then recovered. No rocket to the moon, no spooky sarcophagi, no choppy seas. It's my favourite Tintin story. I love the claustrophobia, our cast carefully gathered at Marlinspike Hall, as if in some Hercule Poirot mystery; and I love Bianca Castafiore herself – a diva to end all divas
---
New to RE ? Click Here
30-10-2011, 06:37 PM
Post: #2
avi
Administrator


Posts: 1,975
Likes Given: 331
Likes Received: 380 in 311 posts
Joined: Mar 2011
Reputation:

RE: 10 Best Graphic Novels - List by Guardian
I am still beginner in GNs, hence I can't really say.

But I strongly believe Maus & Watchmen deserves to be this list, as I have read them, recently.
---
New to RE ? Click Here
User(s) browsing this thread: 1 Guest(s)